Larry Cox
June 4, 1936 — Sept. 14, 2020
By Laurie Monico
A cold and snowy Patrol 3 day. The snow is piling up. A question is formed.
Where's Larry?
Larry is skiing non-stop all day long. No matter the ski conditions. Crud is the best. Stop to eat? Wouldn't think of it.
Where's Larry?
Down at Manley's after another non-stop ski day, Larry is replenishing calories with broasted chicken and potato fries. The mustard on the fries is so hot, the sweat is beading up on his forehead.
Where's Larry?
At the Ski Swap working every hour of the entire swap. Is that a pair of Spademan bindings for sale?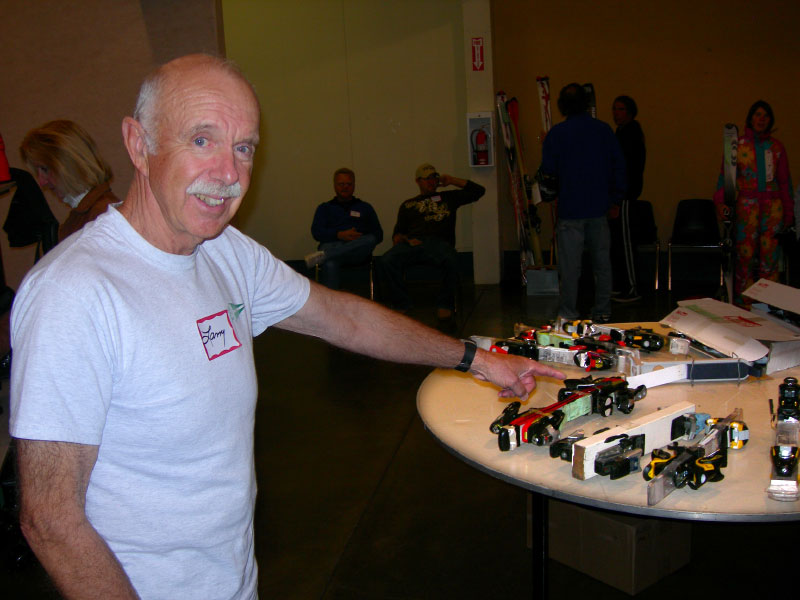 Where's Larry?
Skiing on skis with bindings with no toe piece. Did anyone else ever ski with Spademan bindings?
Where's Larry?
Skiing Duck Soup, rescuing young women who don't know how to ski, instructing them enough to get them back to the lodge safely.
Where's Larry?
Training new patrollers how to run sleds. Stop for a break? Why would we do that? Run a sled through the trees? Absolutely. Snow conditions too challenging for sled running? Never!
Where's Larry?
Sitting in on a meeting. No matter the topic. All meetings are good. The longer the better. (Really, he did love going to meetings!)
Where's Larry now?
I have a pretty good guess. Next time you are skiing Where's Waldo on a blower powder day, don't be surprised if, off to your left, you catch a glimpse of a solitary figure in a red coat floating through the trees.
Thank you Larry for your friendship, for your devotion to skiing and ski patrolling, for your mentorship, and for guiding so many of us on our journey to become ski patrollers.
Ski On